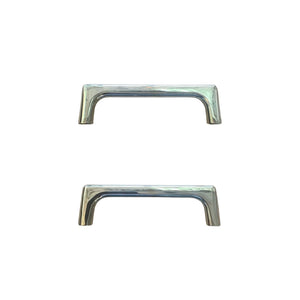 GREAT QUALITY:  Made of high-quality metal material.


EASY TO USE:  Inset on top of a project after pouring the epoxy resin.

PACKAGE INCLUDES:  2 x Gold Handles

SIZE: 4.125" x 1.125"
Free Express Shipping on all orders over $ 50 across Canada. 
(USA Shipping Available)
Toronto Store open 7 days a week for purchase.

Monday to Saturday 10 am to 6 pm
Sunday 11 am to 5 pm