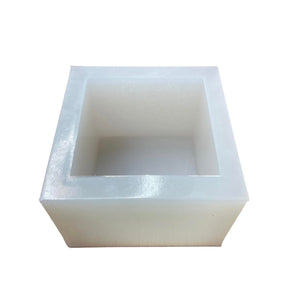 ✅ INTERIOR DIMENTION - 4"x 4" X 3" Deep - Block Mold
✅ WALL THICKNESS - 5/8"
✅ SILICONE FINISH - Shiny Finish Silicone Molds will make your projects cure Polished & Shiny.
✅ MOLD RELEASE - To increase the life of your New Classic Molds we recommend to use a non silicone based epoxy mold release spray before each pour.
✅ LONG LASTING - New Classic Molds are engineered to be extra Tear Resistant & the strongest in the market. With extra thick 5/8" walls your Deep Molds are made to last for many projects.
✅ HAND MADE  - Our square 3'' Deep molds are hade crafted, there might be slight imperfections. However these imperfections should not effect your casting projects.
Free Express Shipping on all orders over $ 50 across Canada. 
(USA Shipping Available)
Toronto Store open 7 days a week for purchase.

Monday to Saturday 10 am to 6 pm
Sunday 11 am to 5 pm