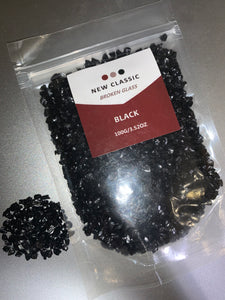 This broken glass will give a  beautiful detailing and finish to your Epoxy Resin projects. 
Color -Black
Glass Size  2 - 4 mm
Wight - 100 Grams
Free Express Shipping on all orders over $ 50 across Canada. 
(USA Shipping Available)
Toronto Store open 7 days a week for purchase.

Monday to Saturday 10 am to 6 pm
Sunday 11 am to 5 pm