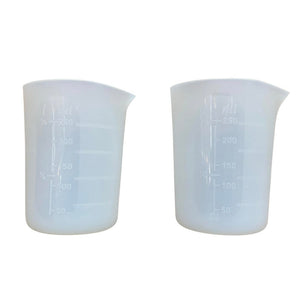 ✅ Made of high quality silicone, soft, flexible, durable and reusable.
✅ Package includes 2 X 250 ml silicone measuring cups for epoxy resin.
✅ Easy to clean with hot water and soap,
✅ Perfect to mix with our silicone stirring sticks.
 Free Express Shipping on all orders over $ 50 across Canada. 
(USA Shipping Available)
Toronto Store open 7 days a week for purchase.

Monday to Saturday 10 am to 6 pm
Sunday 11 am to 5 pm