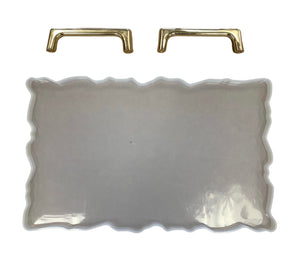 GREAT QUALITY: Made of high-quality silicone material, durable, flexible and easy to wash with soap and water. 

EASY TO RELEASE: Once project is cured,

 twist the silicone molds and release.

PACKAGE INCLUDES: 1 Pc. Silicone Mold with 2 Handles

SIZES: Mold 11" x 7" - Handles 4.1/8" x 1.1/8"
Free Express Shipping on all orders over $ 50 across  in Canada & USA.
Toronto Store open 7 days a week for purchase.

Monday to Saturday 10 am to 6 pm
Sunday 11 am to 5 pm