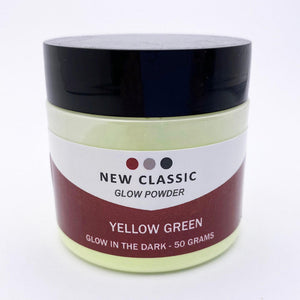 - Highest Quality Yellow Green Glow In The Dark Powder for your Epoxy Resin Projects.

- 50 Grams in Plastic Container
- Free shipping on all orders over $ 80
Glow in the dark pigments can be charged by exposing them to sun light or any artificial light for Aproxeemetley 30 minutes. 
Free Express Shipping on all orders over $ 50 across Canada. 
(USA Shipping Available)
Toronto Store open 7 days a week for purchase.

Monday to Saturday 10 am to 6 pm
Sunday 11 am to 5 pm